The publishing house Eno-One was founded in 2002 by Anne and Giuseppe Meglioli.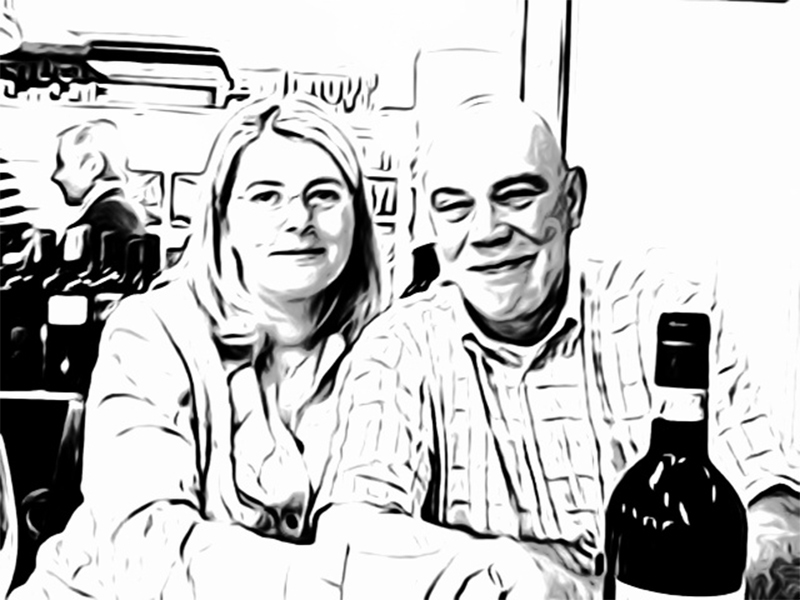 ORIGINS
The Eno-One publishing house was created in 2002 by Anne and Giuseppe Meglioli. The aim is to publish technical and scientific works in the fields of viticulture, oenology and agri-food.
"Our aim is to pass on knowledge" – Anne Meglioli
"Bringing France closer to Italy and Italy closer to France" – Giuseppe Meglioli
It is therefore necessary to select manuscripts, authors or topics that are of interest to the actors of wine production in Italy. Either by publishing original works or selecting books from the world publishing scene to be made available in Italian for their readers.
Do you have a topic to submit to us?
Do you have a manuscript to propose?
THE BOOKS
The books of the publishing house
The owners are Anne Meglioli, who oversees publishing and translation, and Giuseppe Meglioli, who is in charge of technology given his experience as a consulting oenologist but also his passion for teaching vine growing and winemaking. For each book, they are supported, depending on the subject, by different technicians in the sector and worldwide well-known professors. Anne and Giuseppe also benefit from the collaboration of the most dynamic and respected publishing houses in the world and renowned publishers in oenology.
Thus, Eno-One works closely with a team of wine professionals. Constant collaboration with the authors of the books when translating is essential, as there is always a need to make the content immediately clear. An example? The conversion from AT in H2SO4 into AT in tartaric acid.
Even though Eno-One is a small publishing house, it cannot shirk its corporate social responsibility, so books are printed on FSC paper and by Italian printers in accordance with demanding quality criteria.
THEMATIC HANDBOOKS
All thematic manuals are intended for initial training and continuing training, a process of learning new skills and knowledge.
DISCOVER
MEXTAR™ SOFTWARE
Eno-One distributes the book Tartaric Stability and the software Mextar™, a DSS which increases the effectiveness of technical choices in the winery regarding tartaric stability, precipitations, as it makes infinite the number of comparable alternatives and possible simulations. Thus, the winemaker chooses on the basis of objective data.
DISCOVER
CONTACT US FOR INFORMATION
Contact us now for information or requests about our publications
CONTACT US